Sweet green rice balls, a.k.a. Qingtuan in Chinese, are listed among the sixth batch of Suzhou municipal-level intangible cultural heritage items. Featuring a typical color and taste that remind one of spring, this seasonal food is made with fresh brome grass juice and much missed whenever spring comes. Every year at this time, a wave of food aficionados will come to Bacheng town for a taste of these delicious rice balls.
On the afternoon of March 15, 20 international students from Duke Kunshan University appeared in the time-honored brand store Heshunji located at Bacheng Old Street where they experienced the making of traditional food Qingtuan. Brome grass was first pounded into juice with a tool before the green juice was blended into the glutinous rice flour to make a dough which was then kneaded into smaller balls and stuffed with red bean paste. After steamed for some time, the sweet rice balls, refreshingly green and giving off fragrance, were ready to be eaten. The students tasted the cuisine made by themselves and unanimously gave thumbs up.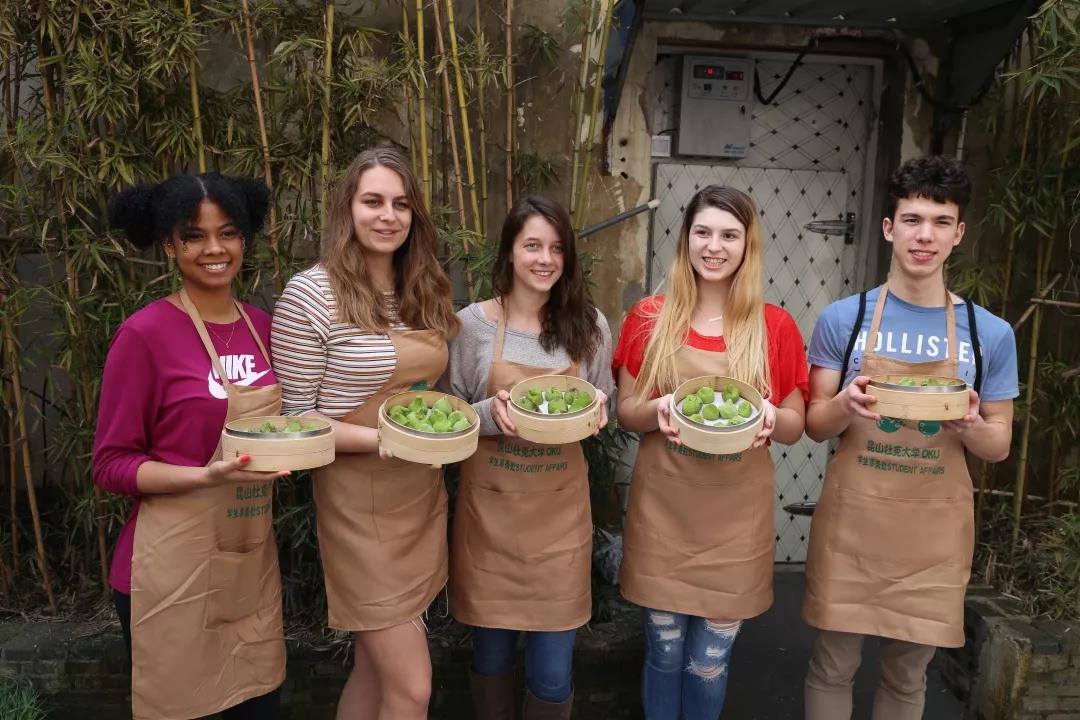 To learn more about tea culture, the group then came to Longyunju Tea House and enjoyed an intriguing performance brought by national second-level tea master Sun Xiaomei. In this process, they were offered an insight into the profound Chinese tea culture, with their minds calmed. The international students of different cultural backgrounds was fully engaged at Bacheng Old Street for the entire afternoon and gained a deeper understanding of the traditional Chinese food culture.